Car Locksmith Dallas Inc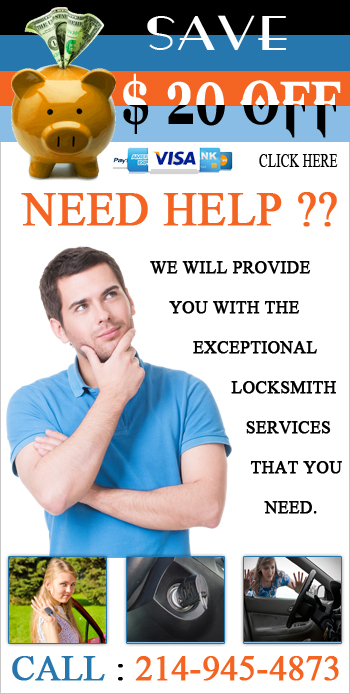 Car Locksmith Dallas Inc is a mobile locksmith that reaches out to drivers when they need assistance with their locks, keys or unlocking car doors. In addition to the conveniences that we provide you such as bringing services where you are located, we also help you save money since we are a cheap locksmith service in Dallas.
Car Locksmith Dallas provides local locksmithing experts
It helps to get served quickly if you have car problems. We are able to do this for you since we are a local locksmith service. Because we are locally based and operated, we can arrive fast and provide you the auto locksmith services that you need.
Car Locksmith Dallas Inc also helps you rekey car locks to ensure the safety of your car. If you have bought a preowned car it is good to change the locks, which we can do quickly. To perform this service, our locksmiths will replace the lock cylinder. This is a cheap service, but it can protect your car from being stolen.
Advanced auto locksmiths unlock car doors
Losing keys when you don't have a spare can increase the inconvenience since you depend on your car to run your errands, go to work, or take care of your businesses. If you are in this situation, call our locksmiths to do automotive key replacement for you. We will make you a good key that you can use for the life of the car.
If you need assistance to unlock car door, we are in the business of providing immediate and dependable door unlocking. We will make it easy and fast for you to get back in your automobile when you have been locked out.